Heartsease Farm Lemon Gin and Tonic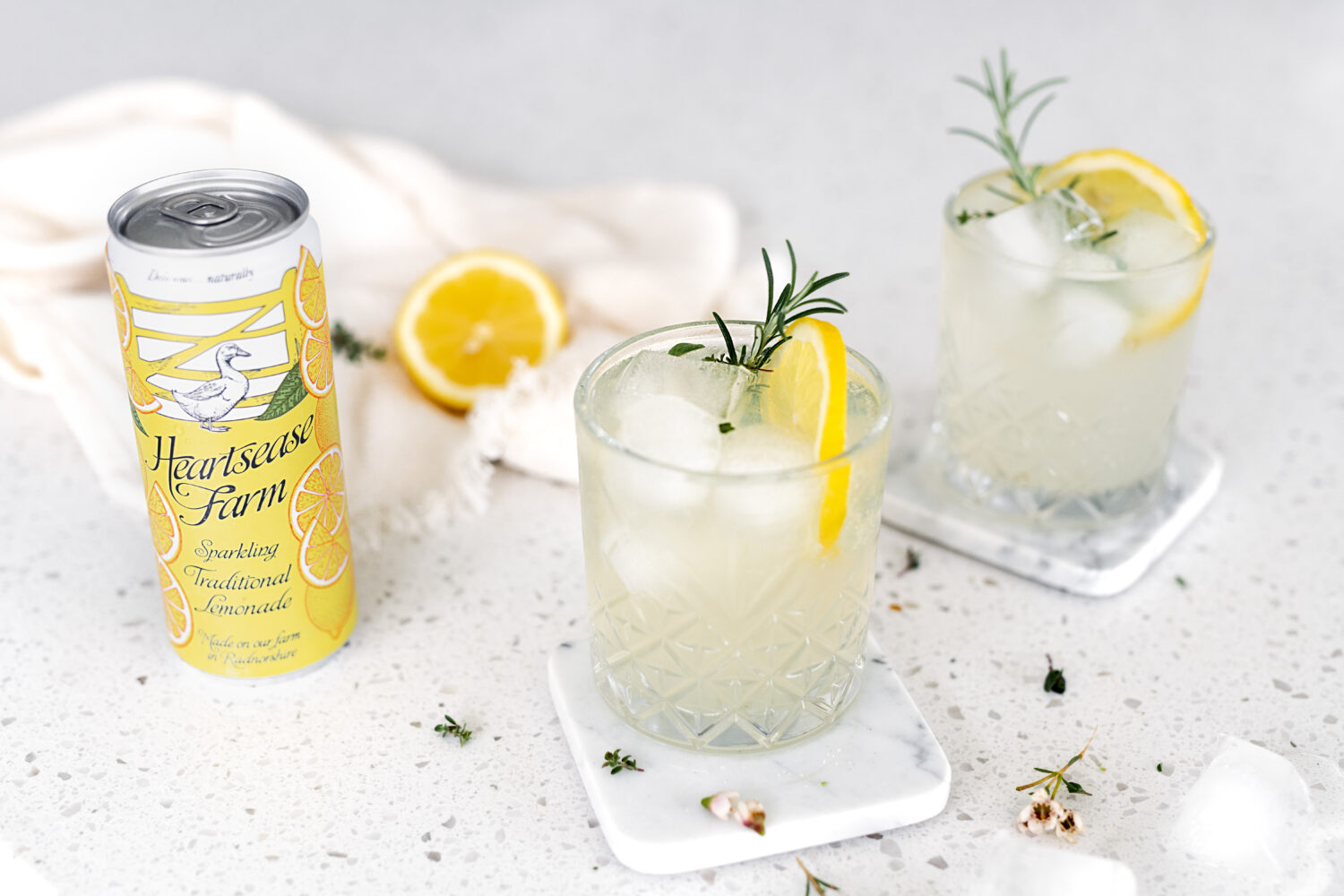 You will need
Heartsease Farm Lemonade – 165 ml
Gin of choice – 60ml
Ice
Garnish with rosemary (Optional)
Method
1. Add ice, gin and Heartsease Farm Lemonade to a glass.
2. Stir and garnish with rosemary.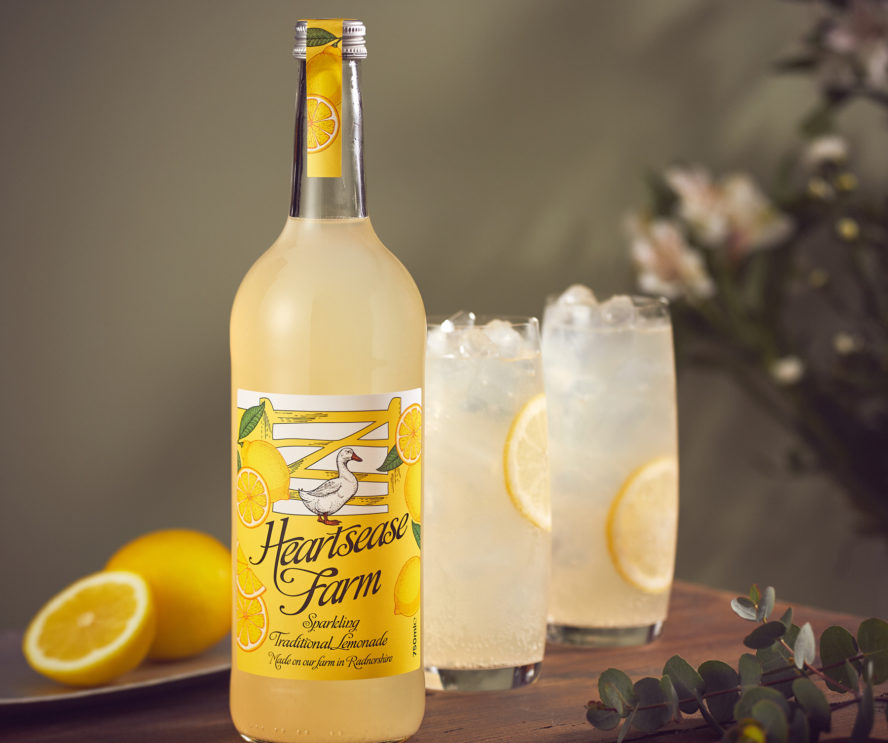 Shop Heartsease
Our range of premium sparkling pressés takes its name from our family farm. They are crafted from a blend of our pure Radnor Hills spring water and 100% natural ingredients, from zesty and zingy to fruity and floral. Delicious to drink on their own or add a sparkle to your favourite cocktails by using as a mixer.